North Dakota Association of County Engineers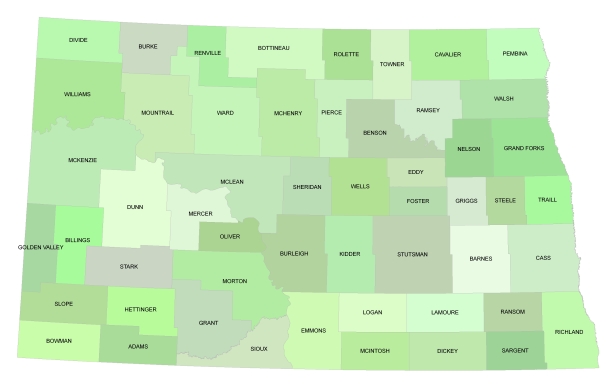 The North Dakota Association of County Engineers consists of the County Engineers, Road Superintendents, Consulting Engineers and County Commissioners from all of North Dakota's 53 counties. The mission of the North Dakota Association of County Engineers, as a 100% affiliate member of the National Association of County Engineers, is to provide opportunities for professional development, idea sharing, building professional relationships and advocating stewardship of our infrastructure for the benefit of our residents in our counties and state. For more information about each county please visit the ND Assocation of Counties website.
---
---
Register now for the 2019 County Roads Conference and renew your membership here! If you are new to NDACE, click here to start your membership. You must be a member to attend the Annual Conference (to find out more about memberships, click here).
NDACE welcomes all county commissioners, engineers, highway superintendents, road foreman and all other staff that make our transportation network one of the best in the country!
Click here to VIEW Tentative Conference Agenda
EXHIBITORS & SPONSORS: Registration is now open. Go to our NDACE Convention link to regisiter today!
---
---
Click here to see the current list of Executive Board and Commitee Members
---
---
Check out NDLTAP's training opportunities at www.ndltap.org